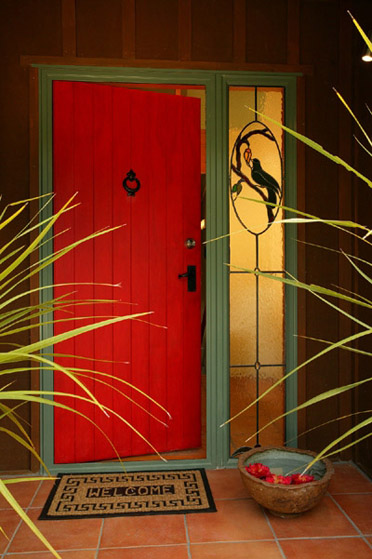 The Cottages, nestled in Scotts Landing, Matakana Coast Wine Country, are two, stand-alone, self-contained cottages, celebrating New Zealand and the South Pacific in interior and garden design. Maori and other New Zealand artwork is featured, alongside work from several of the Pacific Islands.
The Cottages, with views to the Mahurangi Harbour, are proudly New Zealand in style and are popular both with overseas guests and homegrown kiwis. They are also popular for wedding accommodation. Guests enjoy the large subtropical garden with its hidden pathways and rest areas.
Tui Cottage has two ensuite Queen bedrooms; Fantail Cottage has one ensuite Queen bedroom.
Website by SunnySideUp - all rights reserved